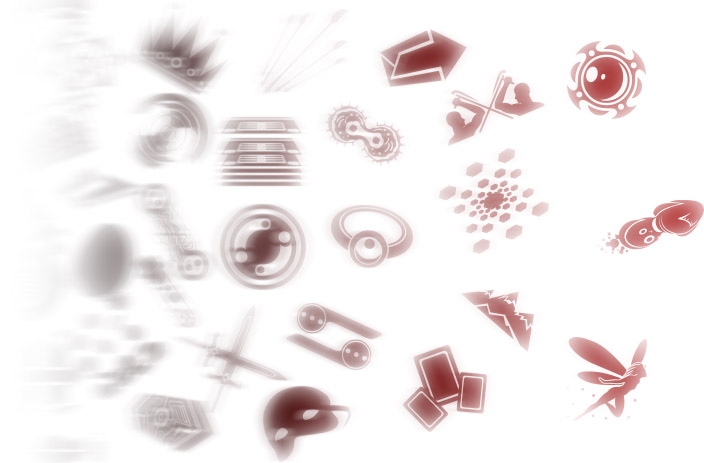 UNDERSTANDS THE ABILITY TO RELAY INFORMATION IN A CLEAR AND CONCISE MANNER IS NECESSARY WHEN IT COMES TO ANY DESIGN PROJECT. SYMBOLS AND ICONS WERE MADE FOR THIS VERY REASON. MANIFESTATION CCS SPECIALIZES IN CREATING ICONS FOR BOARD GAMES, CARD GAMES, VIDEO GAMES, MAGICAL TOOLS, EDUCATIONAL RESOURCES AND ALL OTHER FORMS OF MEDIA. WE HAVE SEPARATED OUR ICON CREATION SERVICES BY 3 DISTINCT ICON TYPES: MINIMAL, STYLES & EFFECTS, AND ILLUSTRATED. ICONS IN THE MINIMAL AND STYLES & EFFECTS CATEGORIES ARE DESIGNED IN VECTOR FORMAT, ENABLING THEM TO BE RESIZED TO VERY LARGE OR SMALL SCALES, WITHOUT LOSS IN GRAPHICS QUALITY. TOKEN TEMPLATE DESIGNS THAT MAKE USE OF THE ICONS CREATED ARE ALSO AVAILABLE FROM MANIFESTATION CCS. SCROLL DOWN TO LEARN MORE.
DESIGN SERVICES INFORMATIONAL .PDF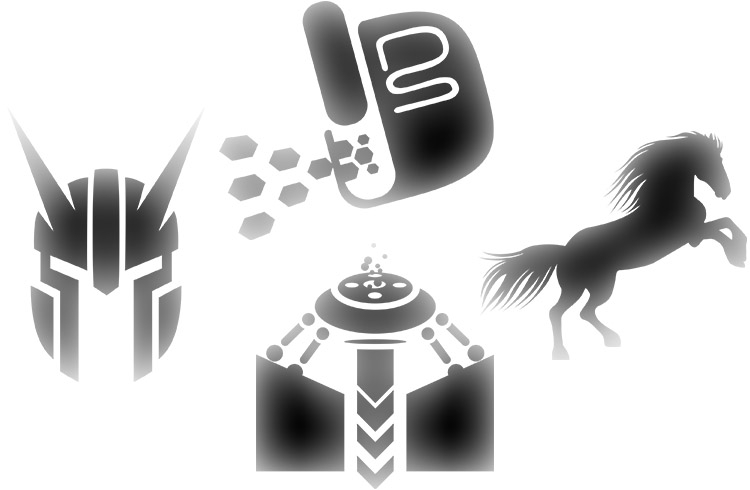 ICONS DESIGNED WITH MINIMAL STYLING ARE TYPICALLY FLAT, SINGLE COLOR REPRESENTATIONS OF CONCEPTS/IDEAS IN VECTOR FORMAT. THE LEVEL OF DETAIL INVOLVED IN AN ICON'S COMPOSITION OF THIS CATEGORY TYPICALLY VARIES DEPENDING ON THE SIZE AT WHICH AN ICON WILL NEED TO BE DISPLAYED. ON AVERAGE, MINIMAL ICONS ARE COMPLETED IN SHORTER TIME PERIODS WHEN COMPARED TO OUR OTHER ICON DESIGN OFFERINGS. IF ICONS FOR YOUR PROJECT FALL INTO OUR MINIMAL ICON DESIGN CATEGORY, GET IN TOUCH.
---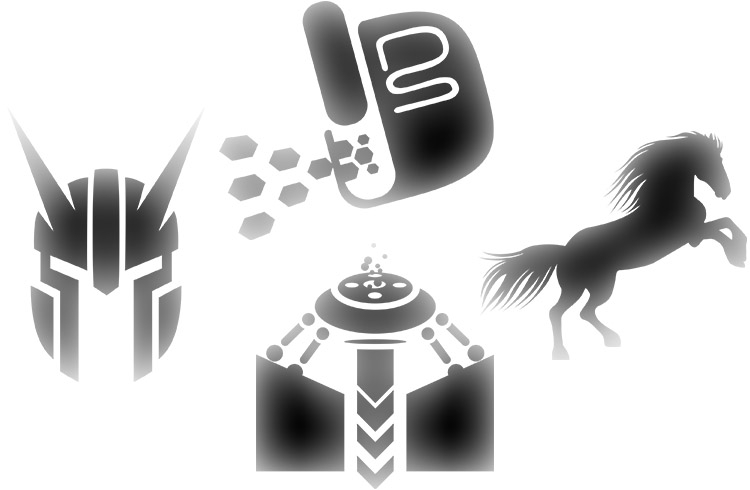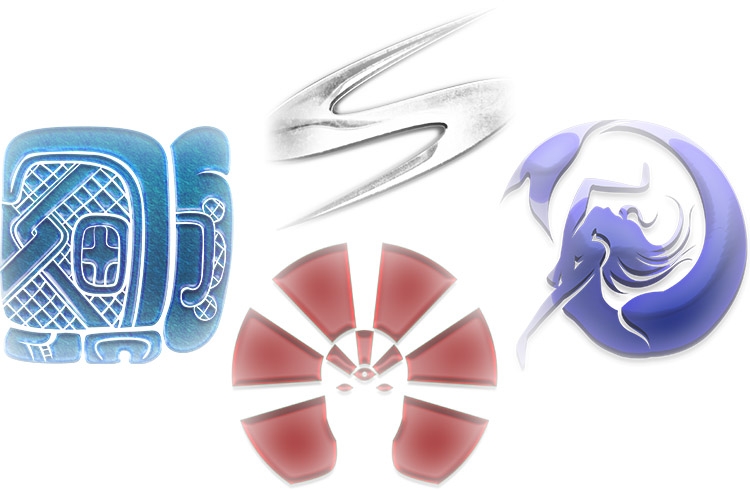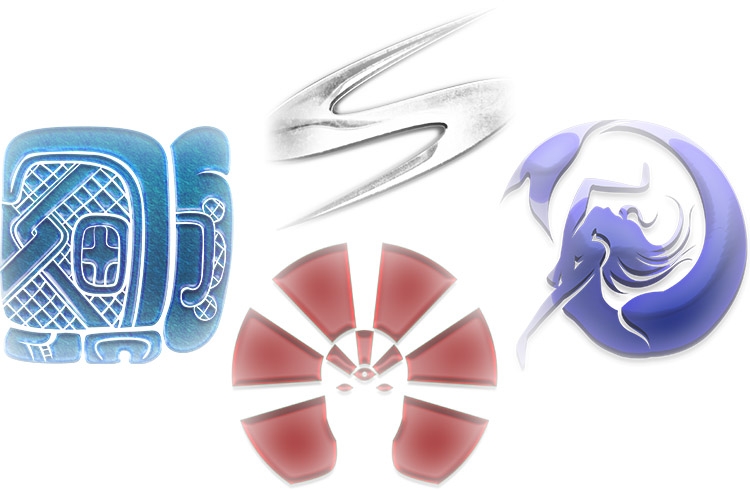 ICONS IN THE STYLES & EFFECTS CATEGORY ARE DESIGNED IN THE SAME MANNER AS MINIMAL ICONS, BUT INCLUDE TEXTURES, STYLES, AND EFFECTS THAT FURTHER ENHANCE THEIR VISUAL THEMES. THE AMOUNT OF DETAIL INCORPORATED INTO STYLES & EFFECTS ICONS VARIES BASED ON THE SIZE THE ICON WILL BE DISPLAYED. COMPLETION TIMES FOR ICONS OF THIS CATEGORY CAN BE SHORT OR MEDIUM LENGTH IN NATURE, WHEN COMPARED TO ICON DEVELOPMENT IN OTHER CATEGORIES. SHOULD YOUR PROJECT REQUIRE STYLES & EFFECTS ICONS, FEEL FREE TO CONTACT US.
---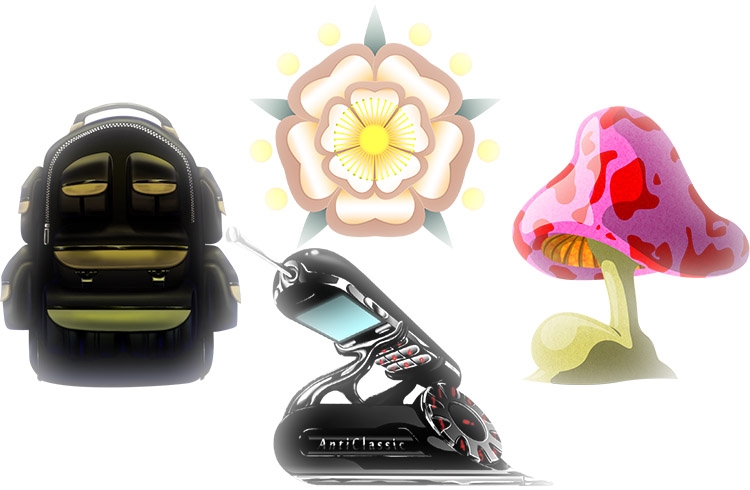 ILLUSTRATED ICONS ARE THOSE CREATED USING TRADITIONAL ART SKILLS (LIKE PAINTING AND ILLUSTRATING) THROUGH DIGITAL MEDIA. THE LEVEL OF DETAIL ATTAINABLE THROUGH ILLUSTRATING ICONS TRADITIONALLY IS UNLIMITED, AND ONLY DICTATED BY YOUR PROJECT'S CREATIVE BOUNDARIES. BECAUSE ICONS DESIGNED THROUGH TRADITIONAL MEANS REQUIRE A DIFFERENT PROCESS, ILLUSTRATED ICONS CAN LOSE IMAGE QUALITY WHEN SCALED TO VERY LARGE SIZES. ILLUSTRATED ICONS CAN TAKE THE MOST TIME TO COMPLETE, WHEN COMPARED TO ICONS IN OTHER CATEGORIES, DUE TO THE NATURE OF THE ILLUSTRATION PROCESS AND/OR THE AMOUNT OF DETAIL REQUESTED.
---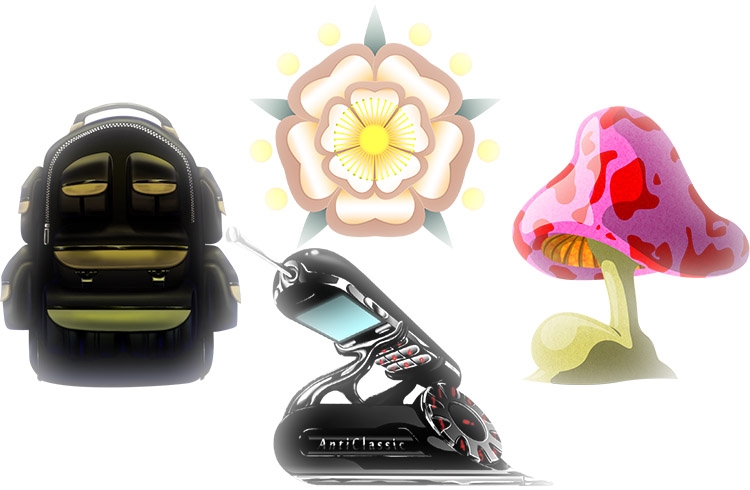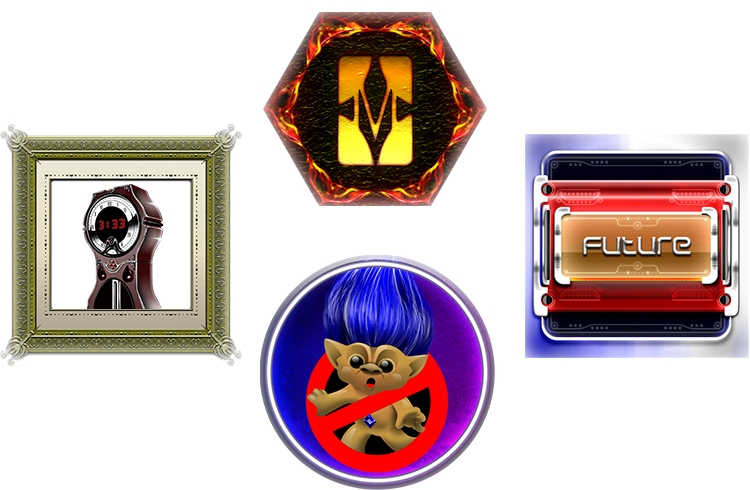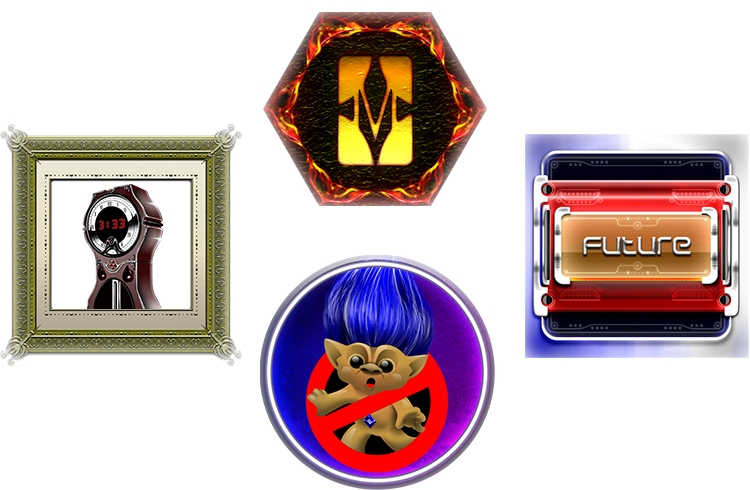 CERTAIN PROJECTS MAY REQUIRE SPECIFIC KINDS OF DISPLAYS FOR ICONS, ESPECIALLY IF THEY ARE BEING SHOWN SEPERATELY FROM OTHER GROUPS/COLLECTIONS OF INFORMATION. FOR THIS REASON MANIFESTATION CCS OFFERS TOKEN TEMPLATE DESIGN SERVICES THAT WILL ENABLE YOU TO RELAY INFORMATION IN THE FORM OF ICONS IN AESTHETICALLY ATTRACTIVE AND HIGHLY FUNCTIONAL WAYS. WHETHER YOU DESIRE TOKENS DESIGNED AROUND THE SAME VISUAL THEME AS OTHER ELEMENTS OF YOUR PROJECT, OR NEED COMPLETELY DIFFERENT FLAVORS OF TOKENS, MANIFESTATION CCS IS HERE TO ASSIST.
---